Please note that many of our courses are now full for September 2023 starts.
Contact the Admissions team to find out about remaining places by calling 01946 839300.
Need some careers advice? Speak to our team – click here to book an appointment today!
Nuclear Courses
Revolutionising the way that people are educated through innovation and collaboration with industry, creating a strong eco-system of learning - all taught in our National College for Nuclear building.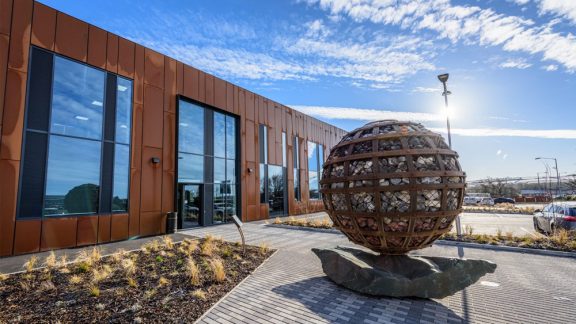 Introduction
Overview
The National College for Nuclear (located beside Lakes College's main building) has helped hundreds of learners to upskill, gain confidence and progress into a variety of industries since launching back in February 2018.
The facility holds up to 300 students and subjects taught include Nuclear Decommissioning & Waste Management, Mechanical Engineering, Electrical Engineering & Power Systems, Applied Science, Civil Engineering and more.
It provides a state of the art project centre which includes resources such as robotics, advanced control systems, thermo and fluid dynamics rigs and electrical power generation/transmission.
Overview
The college combines theoretical work with hands on experience, including the use of: virtual reality rooms with world class resources. The style of learning within the college is "experience based" and students follow nuclear standards and behaviour expectations.
There is also an exciting opportunity for firms in the Nuclear supply chain across the country to send their workers to the college for block release delivery supporting extensive practical sessions.
We want to support schools in their teaching of subjects like maths, science and technology. We're exporting our knowledge and skills to the younger generation to give them an opportunity to experience them.
Qualified for the job
There's no point equipping students with academic qualifications if they're not ready for the world of work. At the National College for Nuclear we ensure that there is a good mix of vocational and academic within our courses.
All of our courses are designed with the needs of employers very much in mind. So whether it's an entry-level programme for a school leaver, ECITB Level 3 Nuclear Engineering & Science, BSC (Hons) or BEng (Hons) you can be assured that our students are well-prepared for the workplace and naturally because of our belief in the power of on-the-job learning, we also offer a full suite of apprenticeships up to degree level.
Link to all National College for Nuclear courses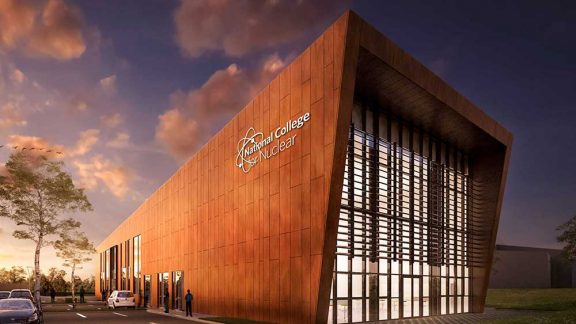 National College for Nuclear courses
Click below to view all National College for Nuclear courses

Software We Use
RoboDK is a spin-off company from the CoRo laboratory at ETS University in Montreal, Canada, one of the most prestigious robotics labs in North America.
RoboDK is a powerful and cost-effective simulator for industrial robots and robot programming, allows you to program more than 500 robots… Users can program any industrial robot.