Please note that many of our courses are now full for September 2023 starts.
Contact the Admissions team to find out about remaining places by calling 01946 839300.
Need some careers advice? Speak to our team – click here to book an appointment today!
Skillshub Cumbria at Lakes College
Meet, work and collaborate in our facilities designed to strengthen local business links with education

"It's very comforting to know that we have a Cumbrian base that has so many first-class resources. The Hub itself looks fantastic and provides a great environment for when I meet with my apprentices when I visit West Cumbria. I really would be lost without this facility."
Kieron Hersnip, early careers advisor at National Nuclear Laboratory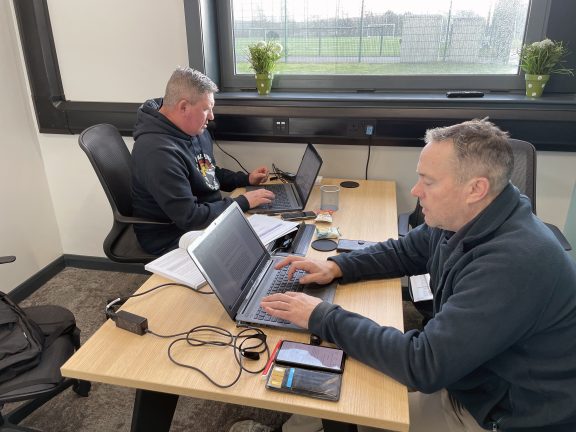 General Info
What is the Skillshub at Lakes College?
Opened in 2022, the Skillshub is a space which has been designed with employers in mind.
It offers a modern approach to collaborative working, with meeting rooms and hot-desks available to hire on an hourly, daily or weekly basis.
Major employers including National Nuclear Laboratory and Kier have already used the venue for training and working.
Employers can use our Skillshub for…
Conducting interviews or one-to-ones
Teams/online meetings
Face-to-face meetings
Drop-in DAS help sessions
Quiet space to work
CITB surgeries
Workshops
Apprentice catch-ups
Startup business drop-ins
To book your space or for more information...
Contact Cross College Admin using the following details:
team-crosscollegeadmins@lcwc.ac.uk
01946 839300