Apprenticeships at Lakes College
Study in Carlisle or West Cumbria, 'earn while you learn' alongside a trusted local employer and gain a qualification.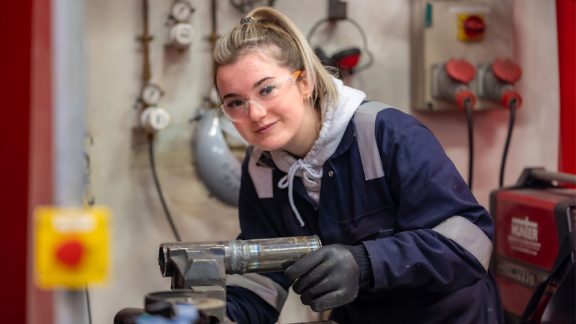 Introduction
An apprenticeship is a real job – you will learn essential skills that employers look for, gain experience and get paid.
If you're not sure where to start, look no further – we have a variety of options and levels available, and our team are here to help you make the decision (based on your skills, interests and career goals).
With apprenticeships ranging from Level 2 – Level 6, there's an option suitable for everyone – regardless of age or previous experience.
Scroll down and see why we work with so many local employers and businesses – start your journey today!
Areas We Offer
We offer apprenticeships in a wide variety of areas at Lakes College – there's something for everyone:
Engineering and Manufacturing
Business and Professional Services

Apprenticeship Academy
Our Apprenticeship Academy offers the perfect way to match your skills and interests with Cumbrian employers and local businesses.
Through the academy, you will receive CV support and guidance to ensure that you are giving yourself the best chance at securing an apprenticeship.
Locations
Depending on your location (and where your employer is based), you can choose to study in Workington or Carlisle: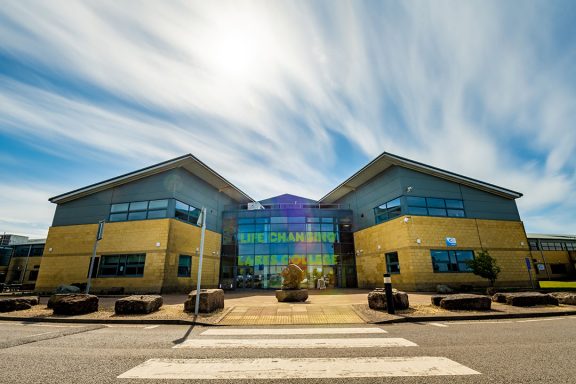 Workington
Lakes College's main campus, CA14 4JN
Questions and answers
Frequently Asked Questions
Lakes College Apprenticeships Video
While on your apprenticeship we can also support you with your maths and English skills so you can progress further in your career. Maths and English are vital skills for employment and for everyday life. Having a qualification in maths and English will open up more career opportunities, better education possibilities, a rise in salary potential and increase life satisfaction. At Lakes College we are committed to giving our students life skills and tools to reach their potential. We have a team of tutors who will work with you and help you achieve these essential qualifications so you can progress in your chosen field. If you're aged 16 to 18 and studying full time, English and maths will be at the core of your study programme at Lakes College, alongside your apprenticeship.
If you are under 19 years old and missed out on your English and/or maths entry requirements for your apprenticeship, we offer English and maths Functional Skills as an alternative, which aims to improve your literacy and numeracy skills.
An apprenticeship can be a stepping stone onto higher level education and university – alternatively, you could progress onto a degree-level apprenticeship, which is an alternative to traditional university study. Find out more.