Our courses for September 2022 are now full and new applications closed – we've had a fantastic number of students joining us for the start of the academic year and we're excited for their journey here at Lakes College.
We're now looking forward to the 23/24 academic year and applications will open shortly – keep an eye on our website for updates.
Our next Open Event will take place on Wednesday, December 7th between 5pm and 7.30pm.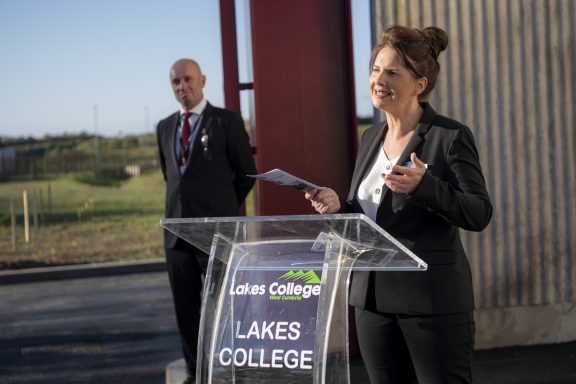 Trudy Harrison MP
Copeland MP Trudy Harrison is a supporter of apprenticeships.
Here, she explains why: "Apprenticeships help individuals develop skills and knowledge for a rewarding career and help employers build a workforce for the future. They are also a crucial way to address skills shortages, invest in future talent, and help more people access high skilled, high wage jobs.
"We are incredibly lucky to have a such an accomplished and well-established provider of apprenticeships on our doorstep at Lakes College."
Need more info?
Want to find out more about apprenticeships? Contact us on 01946 839300