Staff Recruitment Open Day - Saturday, June 11
Find out about career opportunities at Lakes College including lecturing roles in a variety of trades for industry experts!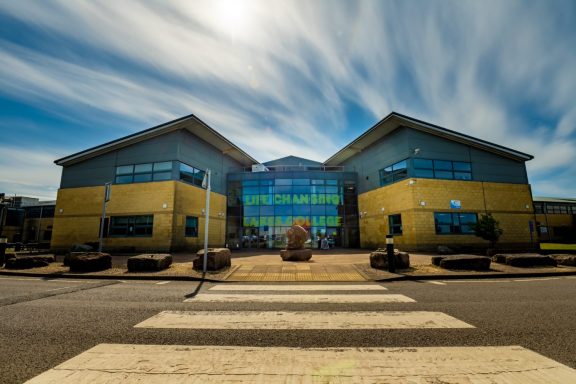 Staff Recruitment Open Day content
LAKES College is opening its doors to the public to showcase career opportunities at its Lillyhall campus.
Drop in between 10am and 1pm to see the college in action, discuss our vacancies and chat to lecturers and managers about the amazing opportunities!
The college, which employs more than 230 people, will host a Staff Recruitment Open Day on Saturday, June 11 to highlight roles for people with experience in industries including plumbing, civil engineering, computing and welding, or any teaching experience.
Tours of the campus will be available to see first-class facilities like the National College for Nuclear and Construction Skills Centre and Civil Engineering Training Centre, learn about the amazing benefits on offer.
Staff including management, lecturers and training assessors will be on hand to discuss how industry experts can pass their knowledge on.
Current learners will also be present to share their experience and stage demonstrations in workshops.
Neil Anderson, head of HR at Lakes College, said: "Our Staff Recruitment Open Day is an opportunity to showcase our first-class facilities, brilliant learners and amazing benefits – and find more talented people who are keen to become part of the journey.
"This is your chance to learn about how you could join an ambitious, fast-growing Further and Higher Education college which is at the heart of its community.
"Lakes College doesn't just offer a rewarding career in education with lecturing and assessing roles; we also have thriving business support departments including HR, IT, finance, marketing, sales and careers.
"Come along and find your next opportunity."
The event will be perfect for those who have a teaching qualification, but for those who don't there is the opportunity to achieve the qualification while you work.
As well as offering lecturing positions, the college has thriving departments in business support including finance, sales, marketing and data.
Visitors will be able to collect packs containing details of vacancies, flexible working benefits and the college's prospectus.
Current vacancies will be showcased and expressions of interest will be taken for areas where there are no openings at present.
Free breakfast will be provided.
If you are intrigued by a new opportunity in education, come to Lakes College between 10am and 1pm, no booking required.
To see the latest vacancies at Lakes College, click here.