Skills Bootcamps
These 16-week courses give you the opportunity to gain the in-demand skills employers are looking for and fast-track to a job interview

Complete the form at the bottom of the page to register your interest - a member of the team will be in touch as soon as possible to secure your position on one of our exciting Skills Bootcamp courses!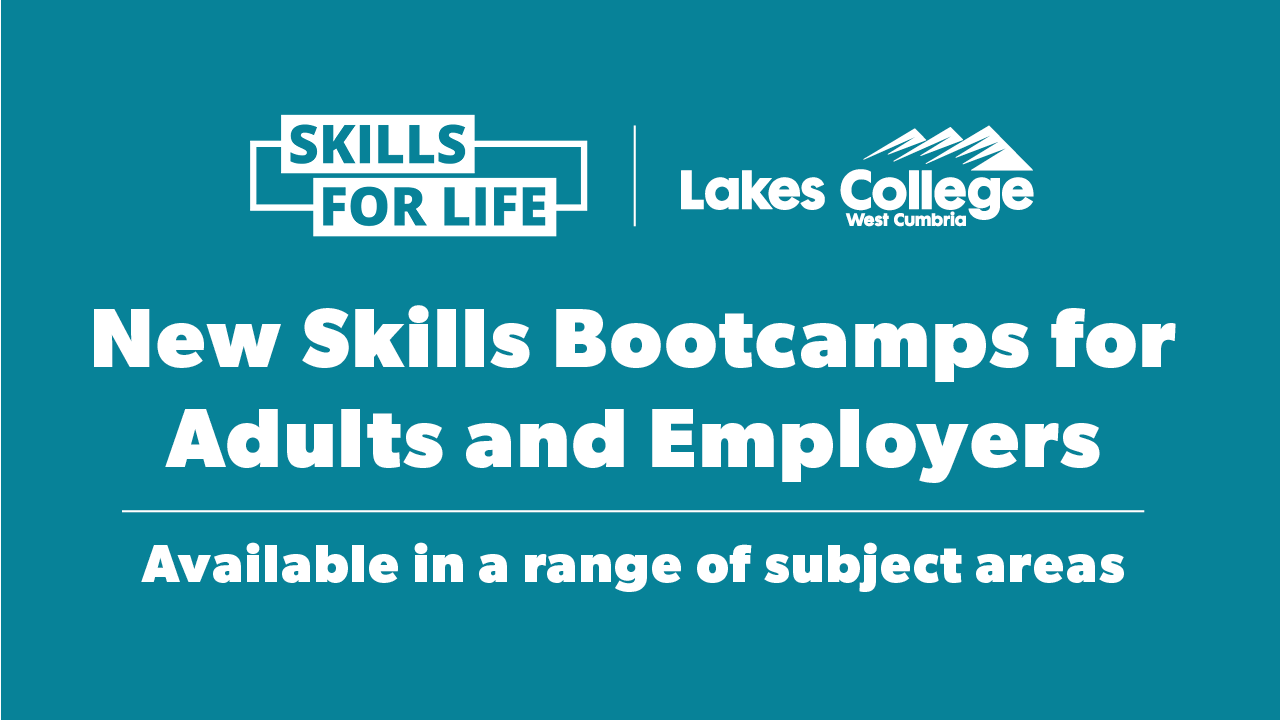 What are Skills Bootcamps?
Skills Bootcamps are 16-week courses which were launched in August and September 2022.
Their goal is to build on your sector skills or fast track to an interview with a local employer and secure a job or an apprenticeship.
They incorporate skills, employability , continuing professional development and entry to sector training.
The bootcamps are part of the Government's Lifetime Skills Guarantee, helping everyone to gain skills for life.
Construction Plant
Delivered by our partner Trainrite, this programme provides plant training for the construction industry.
Tom Lefevre recently completed the Welding Skills Bootcamp course. We asked him a few questions about his experience, including:
What was your first day like?
What did you study during your time on the course / what skills did you learn?
What was the best part of the Welding Skills Bootcamp?
Would you recommend the course to somebody who is considering studying it?
What do you plan to do with the skills you learned?
Frequently Asked Questions
The training is free if you meet the following criteria:
Aged over 19 years of age
Working, recently unemployed within the last 12 months or looking for work e.g. coming back into the workforce after a career break
Resident in the UK and legally entitled to work in the UK

If you are employed, you can also undertake the training free of charge as an individual
Skills Bootcamps are 16-week courses.
Weekly hours vary per course but range from a day per week, to block training, with some self-study.
Yes. Skills Bootcamps are a great way to build sector specific skills in your workforce.
Plus, you only need to pay a small contribution:
Large employer at 30% contribution. This is fantastic value for money with a 70% reduction.
Micro, Small and Medium employer at 10%. This is fantastic value for money with a 90% reduction.
Ready to apply?
Complete the form below to register your interest and apply to a Skills Bootcamp course.
Your completed form will be sent to our Admissions team, who will be in touch with you with further details.
James Bruce Pilling recently completed the CAD Skills Bootcamp course. We asked him a few questions about his experience, and discovered why he chose to study that course in particular.
Bruce is hoping to get a foot in the door into the world of CAD, and this course has provided the perfect opportunity to learn core skills that employers look for.