College Job Vacancies
See below for our latest vacancies at Lakes College.

QUALITY IMPROVEMENT OFFICER – 37 Hrs
£37,272 per annum
We are seeking a Quality Improvement Officer to embed quality assurance approaches and activity across the college.
You will support the Quality Manager in processes that are incorporated into the College's quality cycle and self-assessment process and procedures for quality improvement which are consistent with external drivers.  You will maintain and assist with the annual development of the college self-assessment, quality improvement action plan and preparation for external inspections and audit.
The successful candidate will support staff to resolve quality issues in both curriculum and business support areas. You will also be able to identify good practice both internally and externally and to develop strategies and mechanisms for the sharing and transfer of practice to the appropriate curriculum and business support areas.
We are looking for candidates who have: –
A teaching qualification
Experience carrying out internal quality assurance (IQA) or verification activity
Knowledge/experience of working with Quality Assurance and Improvement Systems within an educational context.
Experience in report writing and evaluating information to provide summaries to include data.
There will be a small teaching commitment in this role to be discussed at interview.
Closing Date: Thursday 2 December 2021

Interview Date: W/c 10 December 2021
ASSESSORS – Electrical Installation
(Full or Part Time posts)              
Salary: Competitive 
 Assessors are responsible for a group of learners in your trade expertise area. This will consist of mainly 1 to 1 delivery in the apprentices work place, working closely with the employers to develop action plans to build the apprentices skills, knowledge and vocational competence to achieve national accreditation.
You will undertake continuous assessment and reviews to ensure the learners are progressing and reaching their full potential for sustaining employment. The Assessors will work in collaboration with the college teaching team for the learners to attend their classes to build their knowledge and practical skills in a supportive environment one day per week.
It is essential that applicants must possess relevant occupational qualifications and substantial work experience in the trade sector they apply for.
Ideally, you will possess assessor/verifier qualifications; however this is not essential as full training and development can be provided.
Disciplines to assess:
Apply Health, Safety and Environment Considerations
Organise and oversee the Electrical Work Environment
Terminate and Connect Conductors
Inspect, Test and Commission Electrical Systems
Apply Fault Diagnosis and Rectification
Understand the Requirements for Electrical Installations.
Read the full job description here
***Please note, the deadline for applications may be changed without notice once a sufficient number of applications have been received. Candidates are encouraged to apply as early as possible***
We are looking for a high quality Project Manager to join our select group of Staff. You will have an established record in project management at a strategic level with knowledge and experience  of the education sector.   
If you would like to join our staff and feel that your skills and experience are relevant, please contact us with details of what you can offer. 
An excellent track record in successful project management with good references from satisfied business clients will be required.  
Interviews will be arranged on application. 
For further information and to apply please send your CV to neila@lcwc.ac.uk 
Find out more about the benefits of working for Lakes College!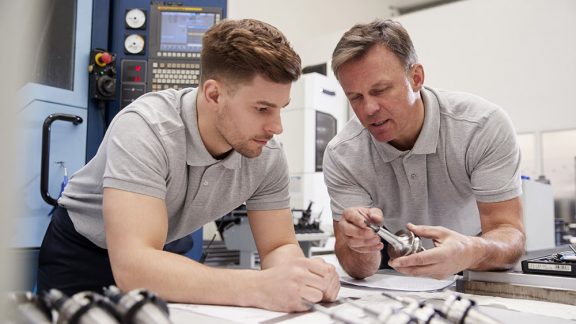 Benefits of working at Lakes College
Here at Lakes College, we strive to offer a high-quality and exciting career journey for all of our staff members – find out more