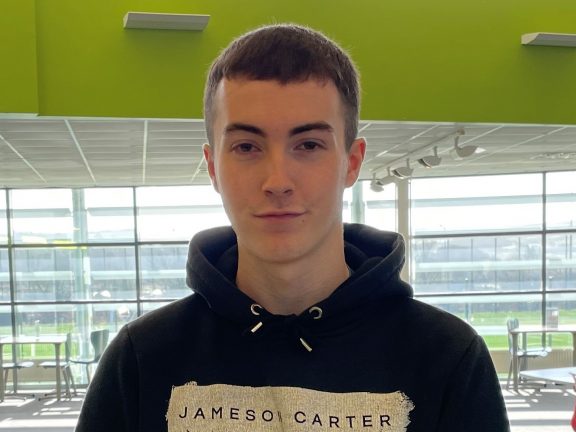 Adam Baxter Digital T Level
Adam Baxter is studying a Digital T Level
Why did you choose to do a T Level?
I was originally going to do my A-levels at school but I think this would allow me to just focus on what is most relevant to my career path.
In brief, could you talk about your experience of the T Level you're doing?
It's been great because it's a really good balance of the technical side and what you actually need in the workplace. I've learned all of my interviewing and presenting skills which really helped when it came to the interview with the employer I'm working with.
How do you find the classroom-based learning?
It's great, I'm in a small class so we're all very close and have bonded as a class. We can support each other and practice our presentations.
Do you feel more confident about your professional future and why?
Definitely. I think when I was at school I wasn't very confident in a big class but now I've shot up and I'm ready for the workplace.
What do you plan to do next, after you complete your T Level?
I'm really enjoying what I'm doing with my employer so that would be one option, but I could also look at the industry around here.
Need more info?
Want to find out more about T Levels? Contact us on 01946 839300