Open Evening
Wednesday, December 1st, 5pm -7.30pm BOOK YOUR SLOT NOW!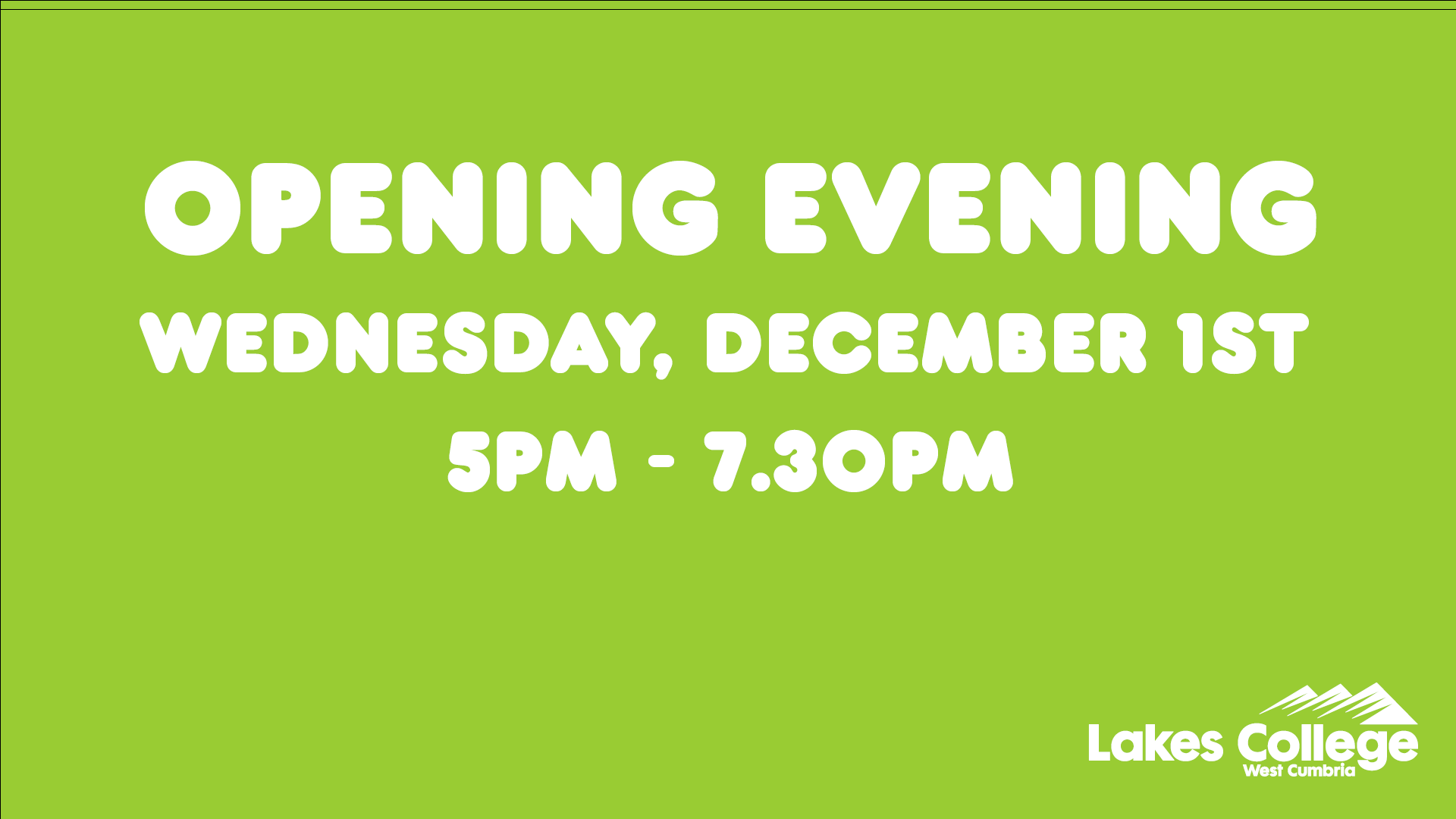 Event details
Open Evening Wednesday 1 December 2021
Many of our subject areas are fully booked this evening, however there are still a few limited slots available. To book, please call 01946 839300 (option 2) or email admissions@lcwc.ac.uk
Thank you very much to everyone who has booked their slot, unfortunately we have had to restrict numbers due to Covid19 to ensure the safety of all our applicants.
Lakes College has more than 200 courses and apprenticeships on offer, and this event is the perfect opportunity to chat to our lecturers and career experts to find out more.
If you would like to learn more about our future events and pre-register, email admissions@lcwc.ac.uk