COVID19 Information
We are constantly updating this page with the latest updates, links and information rerlating to the Coronavirus outbreak.

Information
On this page you'll find the latest updates and information regarding our response to the COVID19 pandemic.
If any of our learners have any queries, they should contact their Progress and Welfare Coach in the first instance.
Update on Monday, November 29th, 2021.
Following the latest Government advice, from Tuesday, November 30th, face coverings are required in all communal areas of the college. This includes corridors and stairways. When standing/walking in the LRC, you must wear a face covering, but can remove when seated.
Those who are exempt from wearing a face covering do not need to wear one.
Face coverings are not required in learning environments (classrooms, workshops etc) unless required as part of a risk assessment.
The Department for Education said: "Face coverings should be worn in communal areas in all settings by staff, visitors and pupils or students in year 7 and above, unless they are exempt. Pupils or students (in year 7 or above) should continue to wear face coverings on public and dedicated school transport, unless they are exempt."
People who are displaying COVID symptoms, should not enter the college buildings.
There will be a one way system on stairways around the college campus to support safe movement (these will be clearly signed).
We urge all staff and learners to maintain social distancing where they can.
Maintain enhanced hand hygiene practice, as well as good respiratory hygiene 'Catch it, bin it, kill it'.
Home testing – Lateral Flow Tests – will be available for all staff and students and we urge you to text twice a week.
For the latest guidance regarding isolation, visit the Government website
In order to ensure the safety of everyone who attends the college, occupied spaces will be well ventilated and there will be enhanced cleaning taking place.
In regards to close contacts the college is following the guidance laid out in The Further Education Covid-19 Operational Guidance (last updated 27th September 2021) which reads as follows:
You're not required to self-isolate if you live in the same household as someone with COVID-19, or are a close contact of someone with COVID-19, and any of the following apply:
you're fully vaccinated
you're below the age of 18 years 6 months
you've taken part in or are currently part of an approved COVID-19 vaccine trial
you're not able to get vaccinated for medical reasonss
The college is no longer required to advise students or staff who are close contacts who fall into one of the above categories to isolate, so if they are showing no symptoms they can continue to attend site.
If an individual is a close contact and does not fall into one of the above categories they must self-isolate in line with national guidance.
NHS Test and Trace will contact the individual who has tested positive to identify close contacts. NHS Test and Trace will contact close contacts and advise them to go for a PCR test. PCR tests can be booked at Get a free PCR test to check if you have coronavirus (COVID-19) – GOV.UK (www.gov.uk) or by calling 119. If a close contact falls into one of the above categories the student can continue in college whilst they get their results.
We continue to encourage twice weekly Lateral Flow testing for both staff and students.
Anybody displaying symptoms should not attend site and should get a PCR test.
If a staff member or student has symptoms when at college they should be asked to leave site and go for a PCR. They should not leave by public transport. If they have to wait for a lift they should remain in the classroom they are in and others leave.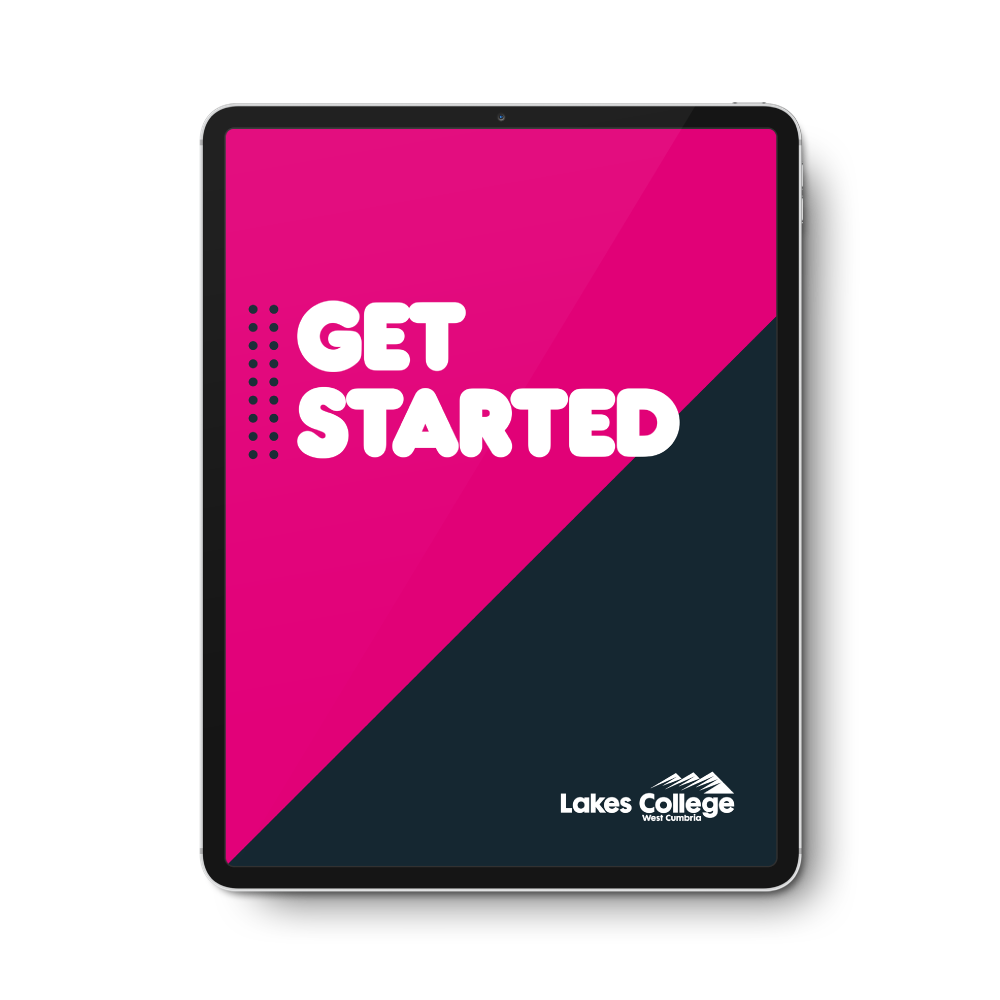 Find a course
There's something for everyone at Lakes College – click below to find out more.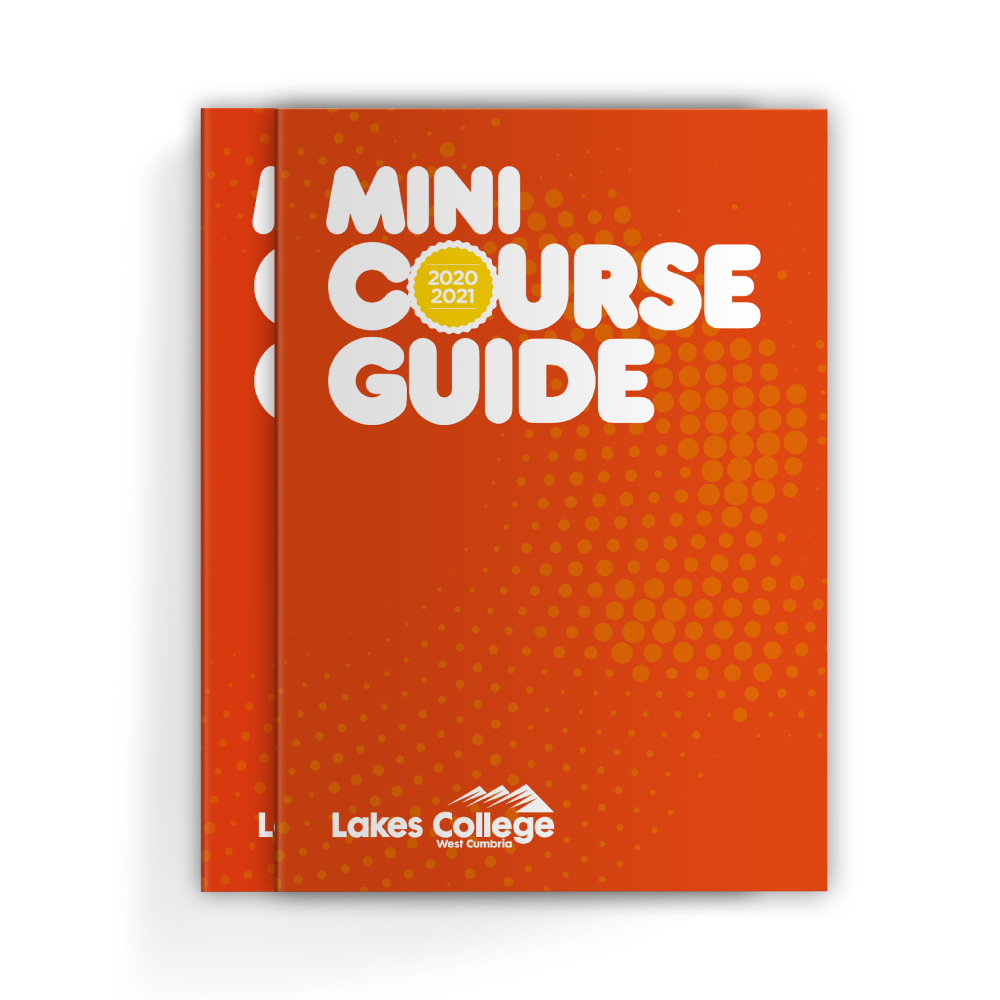 Mini course guide
Our handy guide gives an overview of the range of opportunities we offer so you can find the right course for you.