Our courses for September 2022 are now full and new applications closed – we've had a fantastic number of students joining us for the start of the academic year and we're excited for their journey here at Lakes College.
We're now looking forward to the 23/24 academic year and applications will open shortly – keep an eye on our website for updates.
Our next Open Event will take place on Wednesday, December 7th between 5pm and 7.30pm.
Transitions in Learning
Our Transitions students are very involved in the college, and local, community. Here you can find out everything they have been getting up to.

What is Transitions in Learning?
Transitions in learning is our Open Award Skills for Further Learning and Employment qualification. It offers a wide range of flexible units which provide increased learning opportunities centered on independent or supported living, personal development, social skills and employability.
You can find more information about this course by clicking here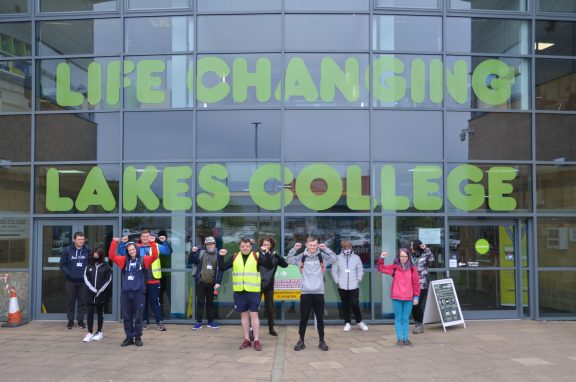 Sponsored Walk for charity
A group of students pulled on their walking boots to raise money for a charity close to their hearts.
The students from Lakes College's Transitions in Learning course split into two groups to walk from the Lillyhall-based college to Harrington Harbour and back again.