Single Equality Scheme
"Our aim, here at Lakes College, is to create an environment in which each of our students, all of our visitors and customers, and every member of staff, feels equally valued. In order to do this we will endeavour, always, to treat everyone with respect, and as an individual.
We are working hard to ensure that our teaching methods, our support services, and all of our college systems are designed to take account of each individual's differing needs. We acknowledge that this will be an ongoing process, which requires the comprehensive engagement of representatives of all the many groups of people with which we work, and who work with us; and we will monitor our progress as we move forward.
Our college is committed to the ideal of making a positive impact on the lives of all those we encounter, whatever their race, religion or religious belief, age, sexuality, gender or ability; and in the statement that follows, we are putting in place the actions required to allow us to achieve this goal."
Chris Nattress, Principal
---
1. Introduction
1.1 Lakes College West Cumbria is fully committed to delivering equality of opportunity for all its students and staff, and to eliminate all forms of unfair and illegal discrimination as well as all forms of harassment and victimisation.
1.2 This scheme outlines on how the College will meet its equality duty, its policies, procedures, practices and plans will be monitored, action plans developed and carried out so that any concerns can be addressed.
1.3 The scheme is designed to ensure the college meets its general duties in relation to: race; gender (and transgender identity); disability; religion/religious belief; age; sexuality and sexual orientation.In practice this means that we will ensure those from the above groups Will not be denied opportunities based on their membership of the group Eliminate discrimination on these grounds Eliminate harassment and victimisation because of membership or association with one of the groups Provide fair and equitable opportunities for training and promotion.
1.4 The college will also meet specific duties regarding:
Disability – the promotion of positive attitudes towards disabled people, encouraging their participation in college life and meeting the needs of disabled people.
Race – the promotion of good relations between people of different racial groups.
Gender – addressing any issues relating to pay or treatment related to gender.
---
2. Background to the College
2.1 Lakes College West Cumbria is a small to medium size college serving the west coast of Cumbria. The community of West Cumbria takes the college to its heart, and we are reassured by the continuing improvement in positive media coverage, increased student numbers and usage of the facilities by all sectors of the population.
2.2 The geographical area that is our catchment extends northwards to Silloth, south to Millom and east to Keswick. The total population of the college's local catchment area of West Cumbria is 166,000, representing one third of Cumbria's population. Approximately 21% live in areas of 'sparse population' and 13% in areas of 'super sparse' population. The college has all the issues associated with rural location, which include small class sizes, range of provision and distance to travel.
2.3 West Cumbria, and in particular Workington and Whitehaven, developed as heavy industrial towns in the 19th century. Expansion was based largely on coal, iron and steel making, and more latterly the nuclear industry. As these industries decline, the area struggles to find major inward investment to replace the job losses. West Cumbria has long been acknowledged as an area under significant economic stress, and the attempts to regenerate and diversify are ongoing.
2.4 The governing body is committed both to widening participation and to ensuring that Lakes College West Cumbria is a major contributor to the skills agenda in the regional and sub-regional context.
2.5 We provide learning for students from entry level to foundation degree and we have vocational courses at different levels in beauty; hair; health and social care; childhood studies; business studies; construction; IT; motor vehicle; engineering; catering; sport; art and access to HE.
---
3. Profile of Staff and Students
3.1 We have a population of just over 5000 part time and full time learners. Of these, about 2% have indicated that they have a disability, 93% are from white British backgrounds and 56% are female. Our disclosure rates are over 99%. We ask full time students about religious belief, so that we can take any needs into account.
3.2 Of staff there are 4% who have declared a disability,100% declared their ethnicity and 99% are white British. 65% are female. Our governing body has 18 places, all are white British and 75% are male, with one governor being a champion for equality and diversity issues.
---
4. Our Mission and Values
4.1 Our current mission statement stresses our commitment to the community:Lakes College will work in partnership to deliver high quality education and training and be the lead provider, contributing to local economic and community development.We aim to provide access to learning for all. Customer service is an important aspect of this, which means that we treat students as individuals and we do our best to meet their individual needs.
4.2 Our values include 'putting our learners and customers first' and 'respecting everyone within the college'. These are key in our approach towards diversity in general as it means that we value each one of our students and staff. One of our management values states that we will 'establish standards of behaviour that promote diversity.'
4.3 We have developed policies, procedures, practices and plans which support our commitment to equality and diversity.
---
5. Commitment and Leadership
5.1 The principal has overall responsibility for the college equality schemes.
5.2 The board of governors lead on equality and diversity and ensure our single equality scheme has been monitored and evaluated. One of the governors has specific responsibility for equality and diversity and is a member of the equality and diversity advisory group.
---
Empty heading
6. How we will meet the duties
6.1 Involving those who are affected by the duties.
6.1.1 Disability: Prior to the scheme the college has held yearly meetings with stakeholders in learning disabilities, including local agencies, SENCO's and Connexions.
6.1.2 We have carried out an access audit with the help of Allerdale Disability Group and some of our own students. We have brought in Action for Blind People and the Association for the deaf to help us identify training needs. We have also invited local people with disabilities to talk to staff and students about ways to meet their needs.
6.1.3 We have run focus groups with both staff and learners to try and identify priorities for making changes and are looking for a few people who will help us ensure that disabled people are involved in the long term and in a more meaningful way. We have also set up an email group of disabled students for getting feedback on specific issues.
6.1.4 Protocols for working with focus groups / individuals
Anyone invited to a meeting / focus group
Is able to claim any additional expenses
Is able to claim for a support worker if required
Has refreshments available
6.2 Consulting with ethnic minorities.
6.2.1 As a college we have very few staff or learners from ethnic minorities – despite a proactive approach to recruitment and applications. The main discussions are therefore with individuals to see what differences they feel we could make. We are also a member of a local community equality and diversity group, who help us draw on individuals to help us.
6.3 Consult staff and learners on gender issues
6.3.1 We have focus groups of staff and learners who are helping us with minority issues.
---
7. Putting the Scheme into Practice
7.1 The college has carried out equality impact assessments to decide whether an existing or proposed policy / procedure / practice or plan has a negative impact or 'adverse impact on' or discriminate against any of the groups relating to the legislation. Owing to the type of community we live in, where there are a lot of single parents and carers, we have also looked at the impact of these on people with dependents.
7.2 Stage 1 – mapping of all policies / procedures/ practices/ services into the following organisational clusters, with an appropriate manager.These are:Student services (Student Support Manager); Teaching and learning (Curriculum development manager); Staffing (HR manager); Estates (facilities manager); Learning support (learning support manager) Marketing (marketing manager); quality (quality manager); Information technology (Computer services manager); Employers (Business development manager); Community (the community manager); Quality (the quality manager); Learning resources (the LRC manager); Finance (the finance manager); Governance (principal).
7.3 Stage 2 – Each cluster has listed their policies / procedures/ practices and plans. For each, they have identified the aims and who it affects. They have undertaken an impact analysis, identifying who could be adversely affected by the policies / procedures/ practices and plans.
7.4 Stage 3 – They have collected the necessary data to make a decision as to the impact of the policy etc
7.5 Stage 4 – They have done an impact analysis and produced an action plan to counteract any adverse impact.
7.6 Stage 5 – They are carrying out these actions.
7.7 Stage 6 – The actions are being monitored by the equality scheme working group. Any new actions are added to the plan.
7.8 Stage 7 – The progress has been published yearly on the college website.
---
8. A Whole College Approach
8.1 Lakes College aim to apply the principles of equality and diversity across everything that we do. In order to support this, we reinforce the principles with staff and learners in many ways starting at induction. It is then reinforced throughout the year.
8.2 Each year a series of team briefings take place on at least one aspect of equality.
8.3 In February 2008, we held a cross college staff development day, where all staff attended sessions of different aspects of equality and diversity. This led to teams producing actions which they will be concentrating on over the next 12 months. Further specific staff development sessions are being held to support the developments
8.4 Each March we hold an equality and diversity week, where learners explore different aspects of equality and diversity.
8.5 The tutorial curriculum emphasises different aspects of equality and diversity, including a strong emphasis on the theme of 'give respect – get respect'.
---
9. Communication
The single equality scheme is published on the college website. New staff are informed about equality and diversity issues and actions during induction and via the staff handbook.
• Existing staff are involved in the action plans undertaken by their teams, which are included in their operational plans.
Learners are informed about equality and diversity issues at induction and at various times during their course.
Equality and diversity issues are recorded during teaching observations.
Equality issues are recorded in course reviews.
Equality and diversity is a standing item on the monthly managers meetings.
Employers and placement providers are informed of the college's commitment to equality and diversity and their responsibilities in relation to our policies.
The college's commitment to equality and diversity is highlighted in our prospectus and other publications.
Our complaints policy is publicised and complaints relating to equality are monitored annually.
Attached is the summary version of the equality and diversity action plan. The detailed version is monitored by the sub group of the equality and diversity group. Access to Information and Publication Document(PDF) For more information, please call Lakes College on 01946 839 300.
View our Equality and Diversity Strategy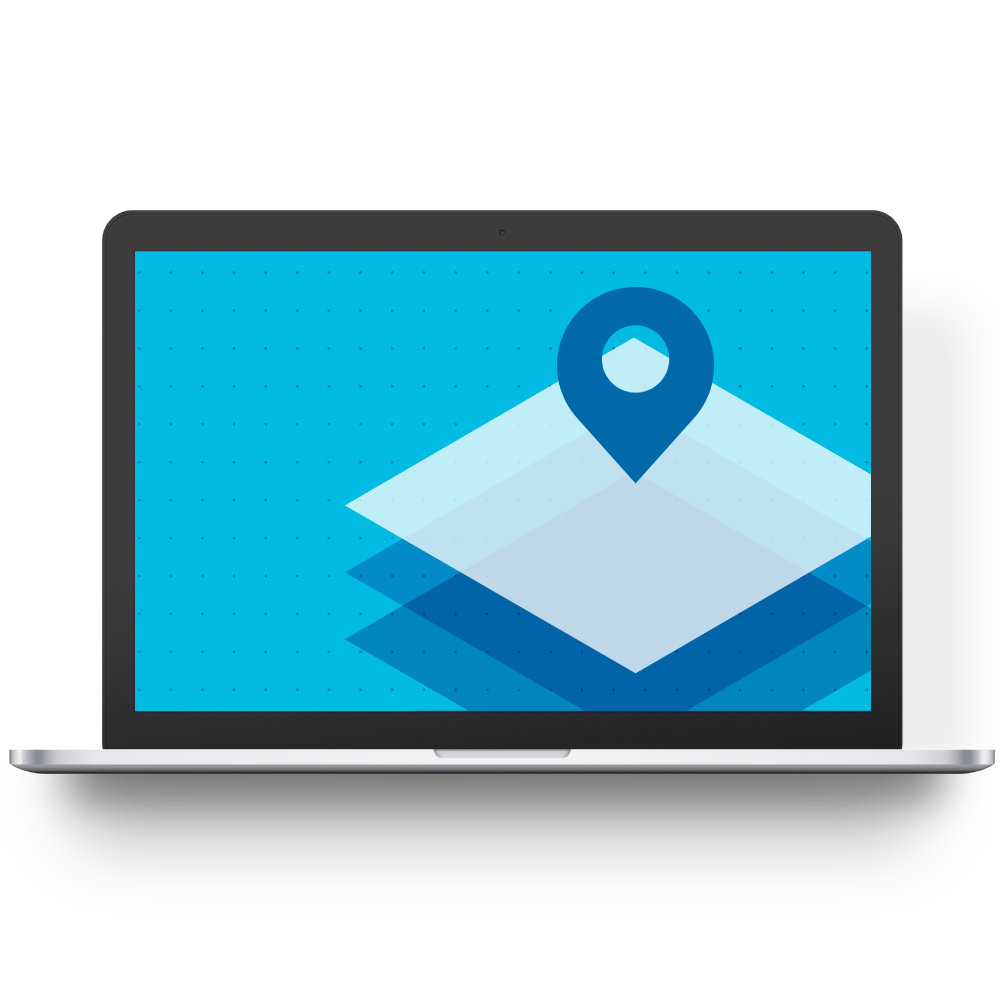 Thinking of a visit?
Click the link below to see a map of where we are and directions to get here.