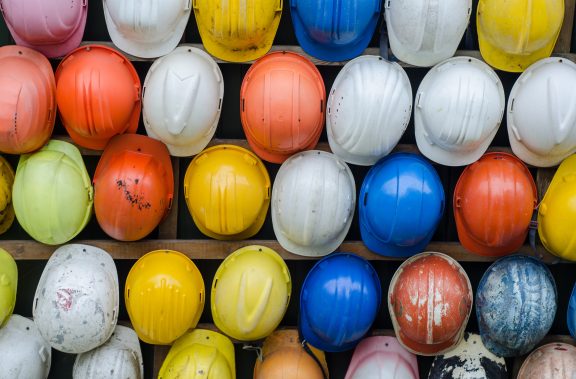 Level 2 Groundworker
One Lakes College apprentice is breaking the mould as a female groundworker building solid foundations for a career in the industry.
Samantha Graham is a Level 2 Groundworker apprentice, learning at Lakes College and working with Story.
Samantha, from Carlisle, is getting all of the hands-on education she needs both on the job with Story and working on the multi-million-pound Civil Engineering Training Centre and Construction Skills Centre at the college's Lillyhall campus.
Responsibilities include attending site meetings on health and safety, carrying out ground preparation ready for drainage, working on the roads, digging foundations and building up housing plots to damp proof course level.
"For me I feel the job is a good opportunity to get into the industry and potentially develop a career," Samantha said.
"Every day is different.
"Sometimes we can be laying kerbs, doing drainage, digging plots, concreting, and recently I've been rising manholes.
"I've learnt a lot of skills, knowledge and behaviours which will help me in the future to progress further.
"I just want to get as much experience in this role first and then, who knows?"
Emma Porter, managing director at Story Contracting, said: "Sam approached me interested in a role in construction after being told from other places that it wasn't for her.
"Far too often people don't realise just how many varied careers there are in the construction industry, how highly skilled they are and how much we need young people to choose a career in construction, regardless of who you are.
"It's hard work and there is a lot to learn but it's interesting, challenging, fun and there's a huge sense of achievement in your work.
"There are a lot of opportunities in the industry and it's an exciting place to be.
"I'm delighted Sam got in touch and to hear she's doing so well out on site.
"I need 10 more of Sam."
Need more info?
Want to find out more about apprenticeships? Contact us on 01946 839300